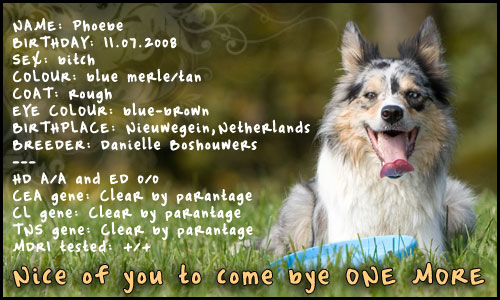 In July 2008 I got email from Nice of you to come bye kennel:
"Hi Maja, right now we have a litter by our Gyp including two blue merle bitches…"
I was still shocked after Nia's lost but decided to take one of the blue merle girls. I think it was destiny again. The breeder wrote me an email after a year, while I wrote to her when I was searching for border collie puppy. I got lucky chance to go on Border Collie Classic 2008 in Holland and there I met the breeder and the puppies… And booked one girl.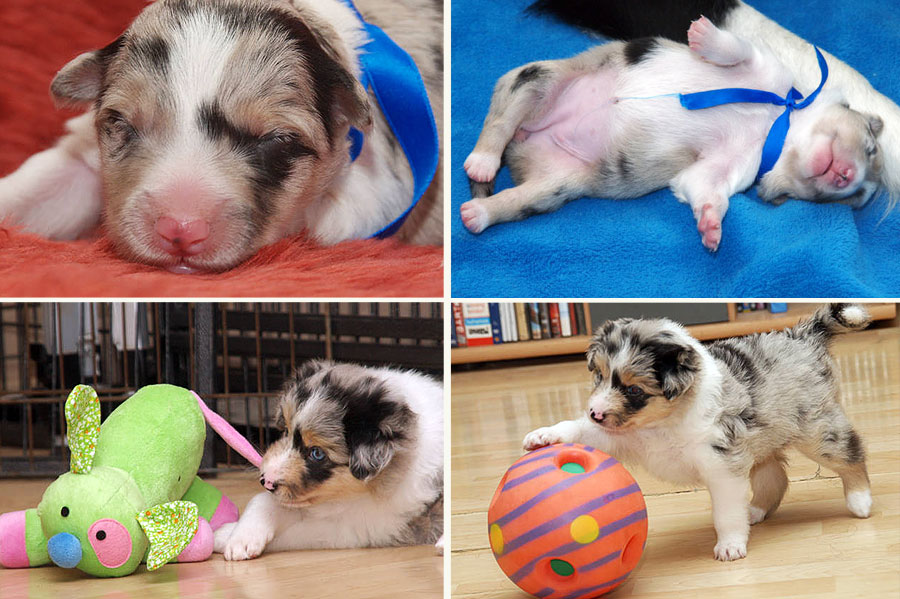 And in the end of August 2008 my little girl was chosen.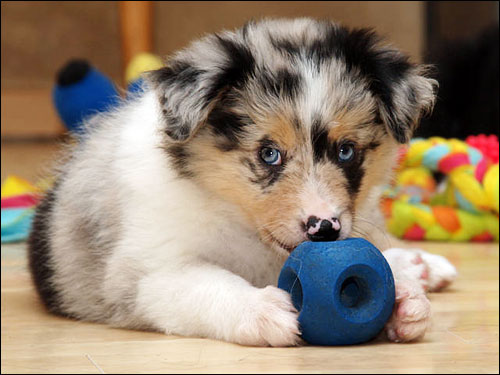 I got the blue merle girl with tan named Nice of you to come bye One More. I decided to call her Phoebe which means "bright, light", in Ancient Greek "god of light".

I went to pick her up on 5th of September. She is very lively, energetic, loves to play, loves running,… We started to go to puppy classes at Silvia Trkman. We did everything by clicker method, pretty much on shaping, some targeting and some luring. Every day we try to spend as many time as I can. We do long walks and running in the forest, and meadows. She enjoys frisbee very much and she goes completely crazy when she sees it. 🙂

She is all I ever wanted. Crazy, little dog, which makes me smile every day. With her perfect character she can be a great working dog and on the other side a true friend.